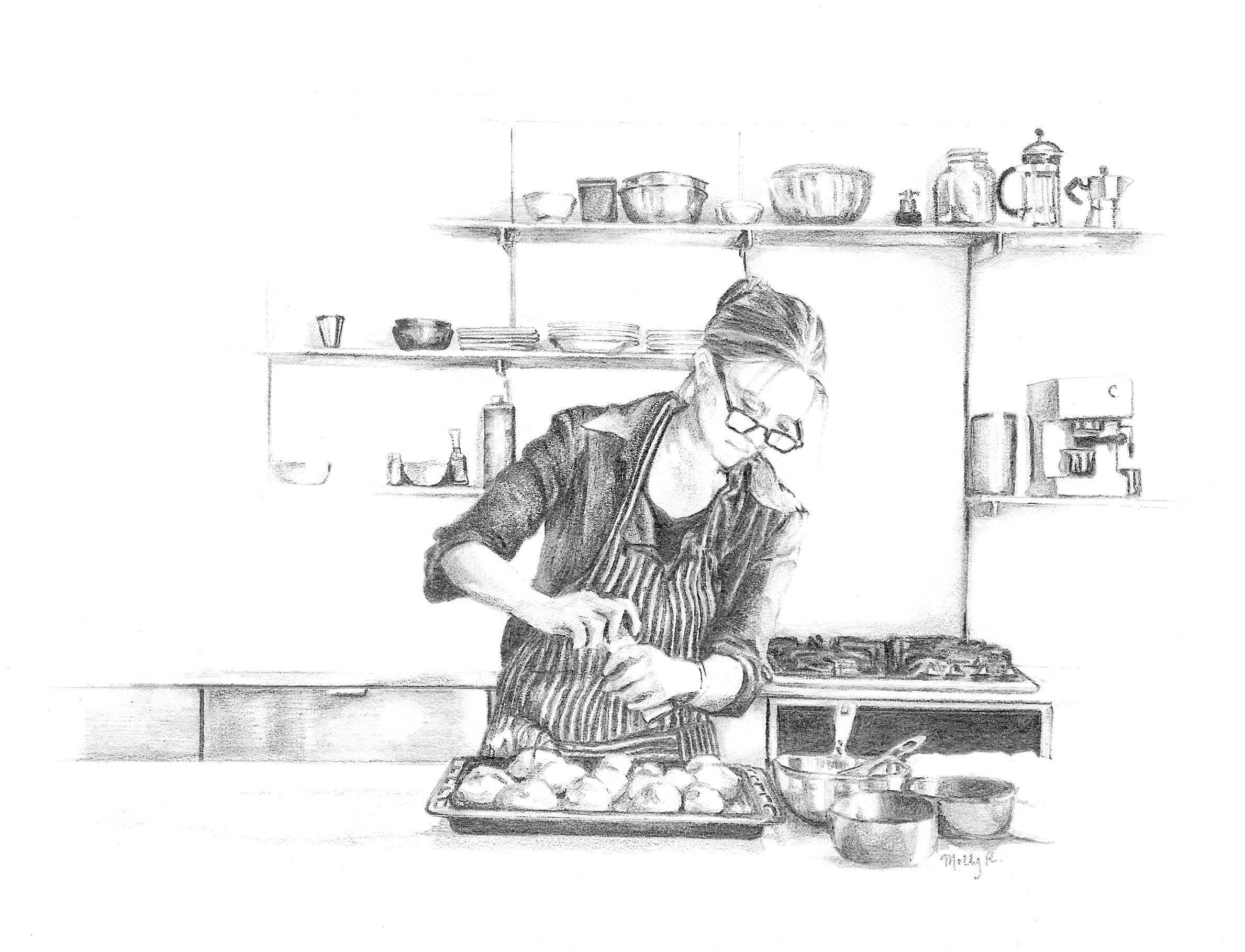 Johanna Kindvall, Illustrator and talented baker, in her New York home kitchen. Author of Fika, The Art of the Swedish Coffee Break. Pencil.
Emma Galloway, New Zealand chef, blogger and cookbook writer, at home with her children making rhubarb pie. Pencil.
Tara Jenson, Bread baker and creator of Smoke Signals Bakery, loading fresh pies into her outdoor brick oven in Asheville, North Carolina. Pencil.
Emily Hiliard, blogger and folklorist, pie aficionado. Whisking away in her West Virginia kitchen. Pencil.
Me, myself and I, baking croissants in Anghiari, Italy. Pencil.
The Kitchen Drawing Series
A collection of drawings based on bakers, makers and chefs, cooking in their own personal kitchen spaces. These kitchens include home kitchens, professional kitchens, and even outdoor kitchens. All of the drawings are done in graphite pencil, and executed from observing real photographs of these talented creators within their chosen making spaces.